Welcome to the Artificial Intelligence & Operations Innovation Team
The group is active at the ESA European Space Operation Centre (ESA-ESOC) since 2001 to facilitate the infusion of advanced Artificial Intelligence technology in support of current and future space missions, at ESA and collaborating with European AI research institutes, industry and national agencies.
The team provides consultancy on how Artificial Intelligence can support processes and missions,contributing to the dissemination of Artificial Intelligence culture and technology across ESA.
Our team comprises of experienced researchers and engineers that achieved international recognition in Artificial Intelligence applied to space operations.
Innovating space operations processes
What we do
The team is committed to innovate space operations processes using AI. The goal is to support flexible and cost effective operations for ESA space missions and to enable higher degrees of autonomy in future missions.
The mission is implemented carrying active research and working on projects. The output of a project includes documentation, architecture, software prototype and an operational assessment. In specific cases it can be a stand-alone product. Results are often published on international, top level conferences. Consolidated applications are then inherited in the ESA infrastructure asset.
Find out more about our activities!
Our Expertise in AI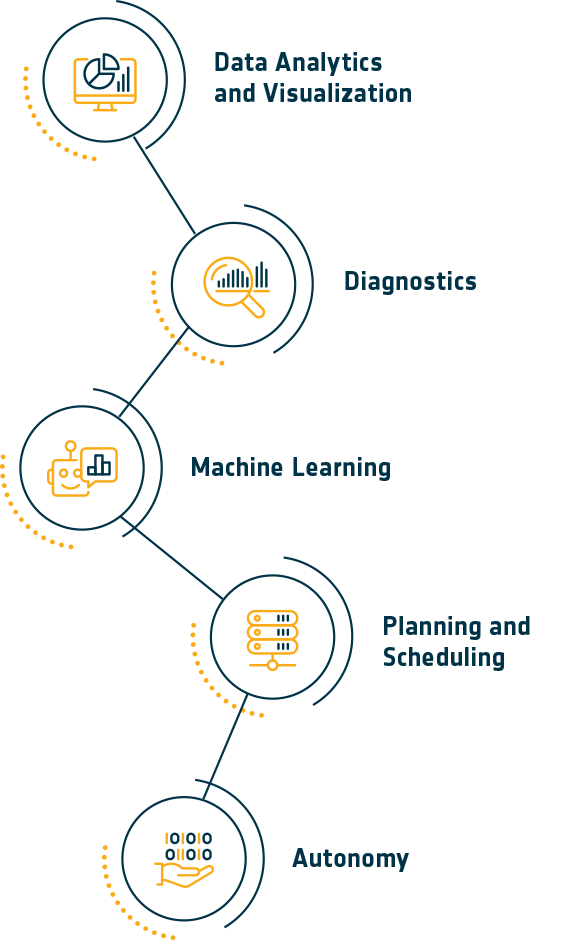 Work with us
The team is committed to innovate space operations processes using AI
Our team comprises of staff, research, fellow(s), PhD students, young graduate trainee(s), student trainees and on-site and off-site contractors. Part of the team sees a high turn-over, with a typical duration of between one and two years. If you are interested in the work of the Artificial Intelligence, if you have ideas to share, proposals or questions − or if your organization is interested in our projects, please contact us!
Alessandro Donati
Artificial Intelligence and Operations Innovation Manager
Advances Concepts and Management Support Office
Mission Operations Department
Directorate of Operations
ESA/ESOC Darmstadt