1st Zero Debris Charter Co-Development Workshop held in Paris
Paris, 5 September 2023
International space actors met in Paris at the initiative of ESA to co-develop the Zero Debris Charter
On 4 September, the 1st Zero Debris Charter Co-Development Workshop was held at ESA Headquarters in Paris, in the presence of numerous established and emerging space actors in Europe and beyond. Facilitated by the PROTECT Accelerator, the Zero Debris Charter initiative embodies ESA's ambition to drive major commitments on space debris prevention, mitigation and remediation. 
Launched at the Paris Air Show in June 2023 with the support of three large space integrators, Airbus Defence and Space, OHB and Thales Alenia Space, the initiative fosters a community of proactive actors to work collectively towards jointly defined ambitious, meaningful and measurable targets for 2030. 
The Charter, to be co-developed with interested partners, aims to connect high-level global discussions with concrete technical developments enabling safe and sustainable space operations.
The first major step was taken with the participation of eight institutional organisations – including five ESA Member States – and twenty-three companies and associations to an inaugural workshop at ESA Headquarters to discuss the goals and content of the future Charter. 
The workshop follows the circulation of an initial draft zero among the stakeholders at the beginning of the summer, which received strong support and extensive feedback. The meeting was the opportunity to reaffirm space actors' commitment to space debris prevention, mitigation and remediation.
The discussions indicated a general convergence of views of the players involved in promoting safe and sustainable practices in space operations. Beyond the issues of debris generation and debris interference with space and terrestrial environments, workshop participants also raised the need to create further opportunities for knowledge and information exchange at global level.
Next steps
Two additional workshops will be held in the coming months to progress on the text, this first meeting having laid strong foundations by demonstrating the common willingness of the partners to commit to ambitious targets for 2030.
The co-development process remains open to all stakeholders willing to contribute to shaping the future Charter and ensuring a Zero Debris future.
To join the Zero Debris Charter initiative, contact: Quentin Verspieren, PROTECT Accelerator Coordinator, European Space Agency (quentin.verspieren @ esa.int)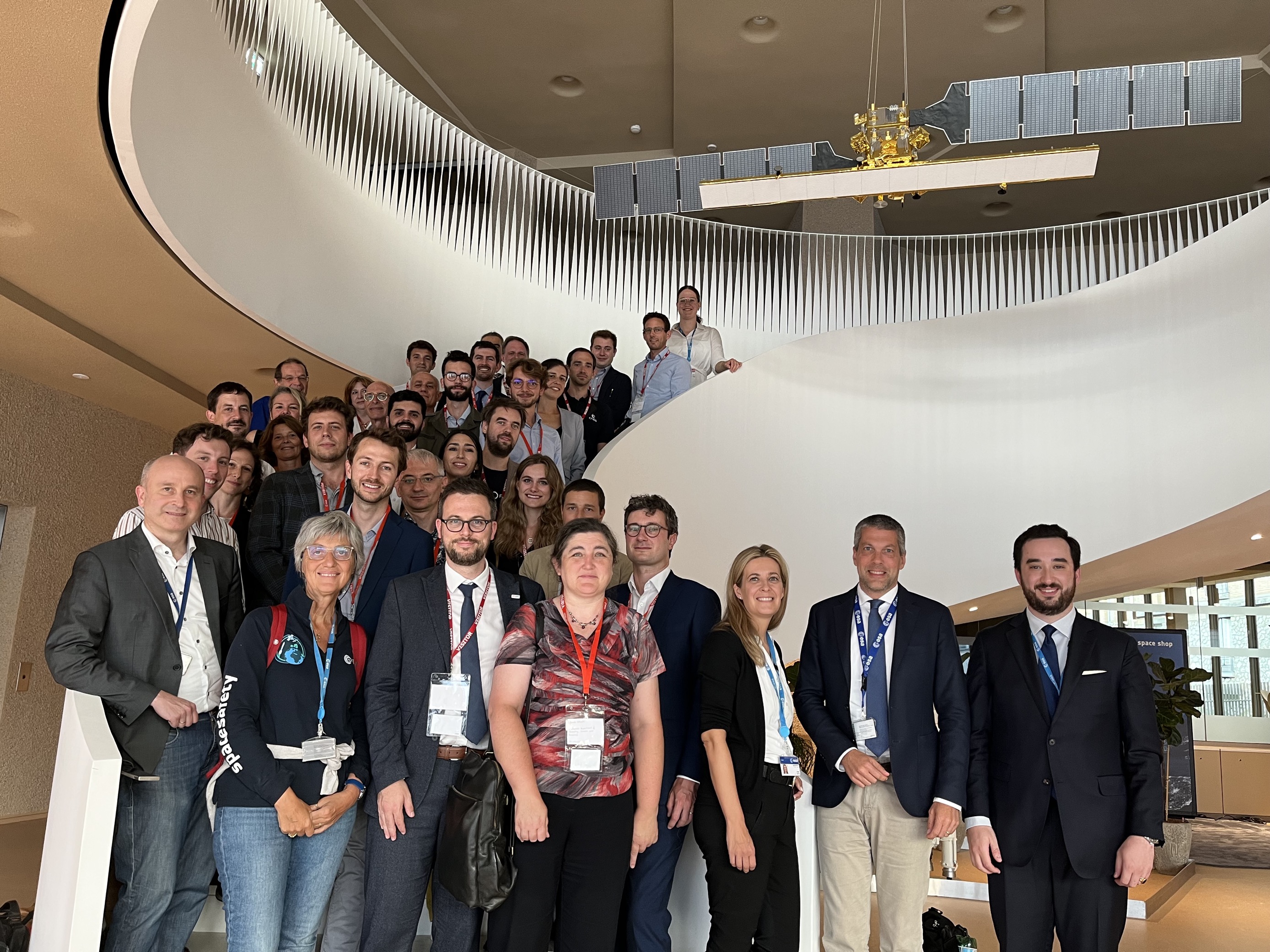 Attendees of the 1st Zero Debris Charter Co-Development Workshop at ESA Headquarters in Paris